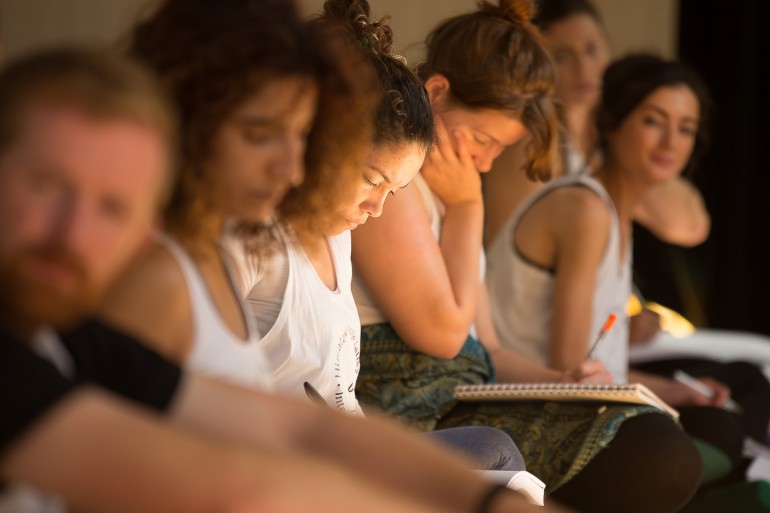 Choosing the Right School
At Himalaya Yoga Valley we often receive feedback from trainees after they have completed our course  that they were overwhelmed by the sea of schools to choose from and which 200 hour Yoga Teacher Training to attend. In the last few years Yoga Teacher Training has become big business in India and around the world. Unfortunately many schools have cropped up hoping to ride the wave of this booming industry for financial gain. Many students have invested significant time, money & energy to attend trainings that are substandard in quality and are left without the skills to teach yoga safely.
When we began delivering trainings in Goa nearly a decade ago we were one of three schools offering 200 & 500 hour programs. At present there are countless schools in Goa alone and many more opening each season. Our trainings are full to capacity many months prior to commencement and we limit trainee numbers and trainings held over the season for quality assurance. We appreciate that trainees who have been placed on our wait list may need to continue researching other programs should a space not become available on our course and we have written this blog post to help trainees select a school with integrity.
Whilst we cannot give advice on specific schools here is a checklist that may assist trainees during their research period:
A genuine teacher training course will have:
expert teachers for each subject not one or two teachers to teach an entire curriculum
clearly stated certifications qualifications for each teacher- unfortunately anyone can teach any subject without proper credentials. Ensure teachers are educated and certified in their relevant fields.
a strong, established reputation, not one that has just emerged
a code of conduct that students and teachers adhere to
professional administration practices
500 Hour teachers who are level 2 trained themselves (some training schools have recent graduates of their 200 hour program teach the 500 hour syllabus- obviously a danger to all involved)
established teachers for each subject, with a background specific to the subject they are teaching and an accessible bio
a clear and defined lineage of the lead teacher
a curriculum that includes all standard subjects and coaching on professional development and business practices
the opportunity to teach as much as possible during the training, not just focus on personal practice
a registration with Yoga Alliance (preferable but it itself not a guarantee of quality)
clear and demanding assessment procedures
verifiable graduates who are currently teaching
Reasonable pricing- if a school is charging very little it usually means they have very few, staff, academic expenses or resources. On the other hand a training should not be so expensive that it becomes a burden to you. Invest wisely in a training that will bring you future professional security.
Safe, clean and non distracting accommodation that will support you in your yoga journey not distract you from it. If you are staying non residential it is a good idea to find accommodation that you can sustain living in for a month.  A beach hut can be great for a few nights but wear thin after a week into an intensive training.
clear evaluation and assesment processes
access to a post. graduate support network
positive online reviews
style and method that speaks to you as a yoga teacher and practitioner
the stream and style of yoga should be clearly identifiable and appealing to you
Importantly you should ensure that a school should not be running back to back trainings over a short period. Staff on these trainings will be burnt out and students will feel the effects- this is a major red flag for money making rather than ensuring quality.  Another red flag is the promise of becoming enlightened or a master teacher in one month- trainees should be able to teach confidently, safely and responsibly when they have completed their level 1 TTC but they should be prepared to be a lifetime student.
Finally, when looking for a school, trust your intuition- it is your most important guide!