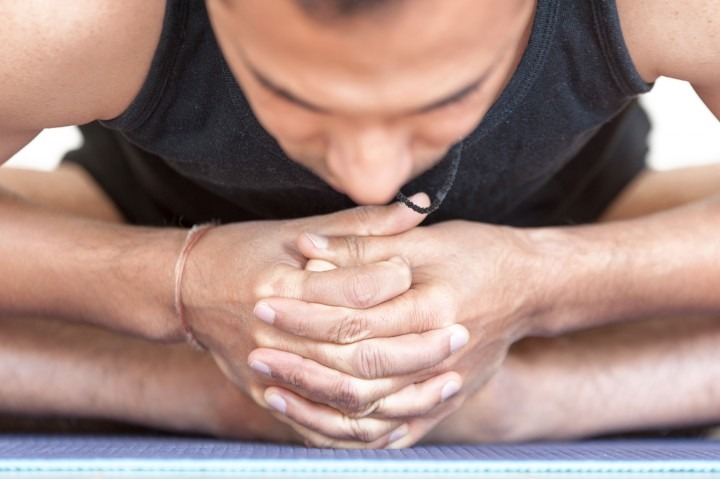 This article was originally published by Himalaya Yoga Valley staffer Eveanna for OM Magazine UK in 2015
Training the Mind, Body & Soul in India
There is no doubt that Yoga is one of India's greatest exports and thankfully people can now access yoga almost anywhere. So why do so many yogis travel to India for teacher training? For many it is the appeal of an undiluted, pure stream of knowledge to tap into; when it comes any cultural practice, art form, or body of knowledge there is great value in accessing this information directly from its indigenous gatekeepers- this certainly also applies to the study of yoga.
Personal growth and transformation can happen anywhere in the world but being in India supports this transformation in a unique way. Spirituality permeates every moment and aspect of daily life. Being in an environment where yoga is life and life is yoga (not just an hour on our mat every day) makes immersion into the depths of our practice much more tangible.
Although most students prepare for the physical challenges and rewards from training in India it is important for training aspirants to also consider what to expect on a mental and spiritual level.
Mind
Arrive with an empty mind because you will definitely need the space! Studying yoga in India is a truly academic pursuit. There are countless institutes, ashrams and universities dedicated to the study of this science. Accessing knowledge that has been carved out of centuries of study at the source is invaluable. It also means cultivating serious mental discipline. Studying subjects such as the Sutras, Sanskrit, Anatomy, Philosophy, Ayurveda, Ethics, Yoga Lifestyle, Yoga Alignment & Adjustments (and then actually learning how to teach and deliver a class) can push even the most scholarly of students to the brink of overload. This robust and academic immersion in the study of this yoga will however truly develop your integrity as a practitioner and teacher.
Body
Your hips hurt from sitting on the floor cross legged for 12 hours a day, your roommate was snoring all night and you got no sleep, your malaria tablets are making you hallucinate…Sorry there will be little room for complaints or excuses when it comes to your practice. Your teacher will share their knowledge with you and in return you are expected to approach your practice with discipline and integrity. Yes, it is physically demanding to practice yoga in the heat, without the creature comforts of home, often with a stomach bug (or as one of our trainees recently discovered an actual bug, in her ear, during savasana) but there is something special about sweating it out in a bamboo shalla, as a stray cow tries to get in through the mosquito net while the temple down the road blares our the bhajans that you can only find in India. Many people are intimidated at the thought of bringing their practice to India. Remember it's a yoga practice- not a yoga perfect. Traditionally nobody is ever left behind when it comes to yoga. Authentic means accessible to everybody, a good teacher trainer will be able to bring out the best in you and thus you will be able to do the same with your students when you go on to teach.
Spirit
This is where we find the most jewels on the path to becoming a teacher in a traditional setting. It is also where we can meet the most roadblocks. Many students can perform any asana required of them yet they struggle to sit with their eyes closed for more than 30 seconds or be in silence for a single day. Yoga is to unite and hopefully it is here in unity with body and mind where we meet our true selves. Practices such as chanting, meditation, pranayama, silence, kriyas and kirtans all hold up a mirror to who we are and often to the past that shaped us into that person. A high degree of emotional and spiritual cleansing can take place within these practices but essentially this prepares us to emerge with a clean spiritual slate, ready to pass on our knowledge as teachers with true spiritual integrity.
Teacher Training in the birthplace of yoga can be a profoundly life changing experience. As a member of the Teacher Training team at Himalaya Yoga Valley I have seen thousands of students come to our centre in India and without exception take two journeys- the journey towards becoming a yoga teacher and the journey towards the self. After nearly a decade of being a privileged observer of these journeys with all their highs & lows I believe that it is only by meeting the true self that trainees can become authentic teachers and teach others how to live better lives through yoga.
About the author
Eveanna de Barra is a global traveller and writer, passionate about all things India. She divides her working year between Himalaya Yoga Valley Goa www.yogagoaindia.com and Ireland www.yogacorkireland.com with plenty of adventures in between.