Our School
Himalaya Yoga Valley Centre is an International Yoga education centre delivering the highest quality yoga Teacher Training courses, drop-in classes, Yoga Retreats and workshops for both beginners and seasoned practitioners at our centres in India and Ireland.
Over the past decade the team at Himalaya Yoga Valley have established themselves as leading educators in the field of yoga for both teacher trainees and practitioners. Yogacharya Lalit founded our first centre in Dharamsala in the Himalayas in 2002 and we grew to include branches of our centre in Goa and Ireland as well.
Our Programs
We are a global leader in the field of yoga education delivering 200 & 300 Hour Yoga Alliance Teacher Training courses from our Residential Centre in Goa and our sister Centre in Ireland. We also hold retreats and training courses all over the world including Thailand and Portugal. Our Centre in Ireland is a thriving hub for traditional Ashtanga practices and training courses in Europe. Our 200 & 300 hour Teacher Training courses are Yoga Alliance registered, one month intensive training certification courses that offers students the opportunity to access authentic, traditional teachings from our specialist Indian and western teaching team, led by expert teacher and school Director Yogacharya Lalit Kumar.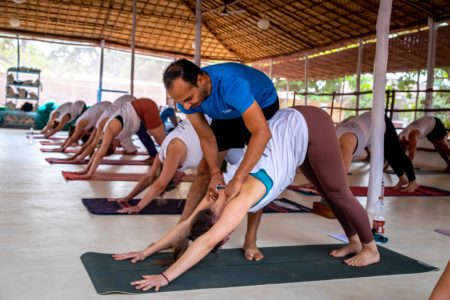 Our Principles
Our Core Value at Himalaya Yoga Valley is "Honor the Source" and it is through this value that we share our teachings and navigate our professional, personal and philosophical paths.  At the heart of Yogacharya Lalit's teachings and our school's mission is the belief that yoga is a holistic science and discipline that should be approached through the Eight Limbs of Yoga to foster balance and increase well-being.
We believe that yoga should inspire, improve, challenge and nurture the individual to develop a healthy and well-rounded spiritual and physical practice. Our philosophy and method has been embraced by students from all backgrounds aged 18-80 and it is through our respect of the individual that this is possible. We take great pride in our trainee graduates who have spread this philosophy around the world.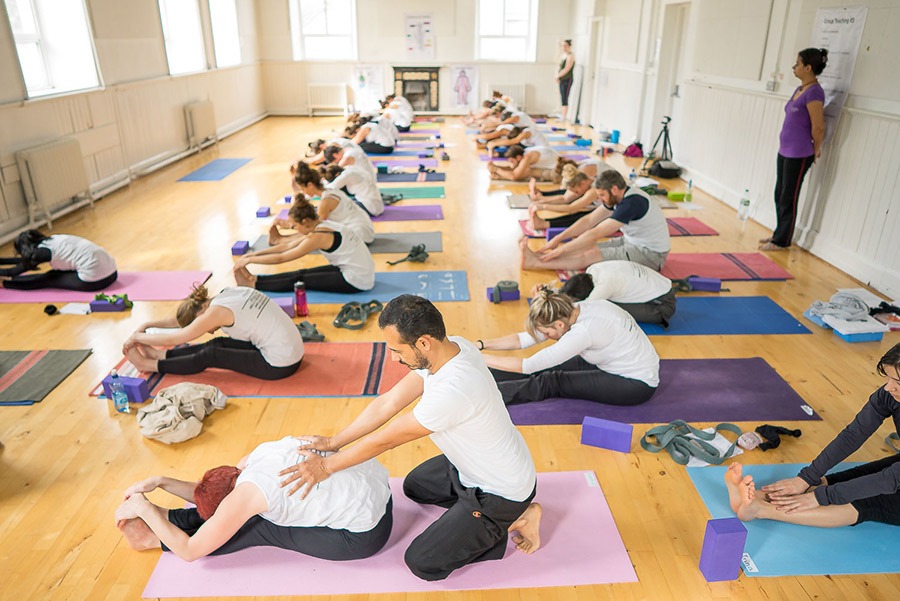 We believe that yoga should increase not only the wellness of the individual but also the community in which it is delivered. We have been supporters of Welfare for Animal in Goa and Cork Simon Community, Pieta House and family in Direct Provision Centre in Cork Ireland for a number of years and we are honoured to be able to support these organizations through Seva and fundraising
We aim to increase health, happiness and wellness through the practice of yoga and we thank India for the gift of yoga by honouring the source and maintaining the traditions so generously shared with us.
Our Values
Improve well being, health and happiness through yoga
Respect the source of yoga and honour those before us
Cherish individuality
Love and protect the environment
Give back to India in thanks for the gift of Yoga
Our Standards
Himalaya Yoga Valley is a Registered Yoga School (RYS 200 & 300) with the top international and Indian accreditation bodies. We hold School registration 200 and 300 hour Yoga Teacher Training with the Indian Yoga Association, Yoga Alliance USA , Yoga Alliance Canada, Yoga Alliance Professionals UK. We are also RYS members of The World Yoga Council, International Yoga Federation and the Yoga Confederation of India – Asian Union of Yoga. Lalit is the International Yoga Federation Hon. Secretary for Dharamshala. The yoga education at Himalaya Yoga Valley reflects the high standards of these global organisations and we are honoured to carry forward the traditional yoga teachings of India. We have contributed members of the Yoga Alliance USA Standards Committee and we constantly strive to raise the bar in the field of yoga education.
Our reputation as a leader in Yoga education has developed by consistently maintaining and exceeding these standards set out by these bodies and by our in depth evaluation procedures. We build our professional growth around our values . Our team has worked diligently over the last decade to develop our programs to the highest possible standards, and this is reflected by the international success of our graduates who represent us so well around the globe.
Himalaya Yoga Valley was one of the first training schools established in Goa to meet the needs of yoga teaching aspirants and our reputation within the yoga community is supported by our sustainable professional practices and tried and tested teaching methodology.
Our Team

Behind every successful organisation is a strong team and our pool of teachers, managers, administrators and centre staff pride themselves in professional delivery of our programs and services across the board. We believe in hiring highly skilled and compassionate teachers to deliver our teachings. Our team undertake regular training and professional development to ensure quality of learning for our clients. You can learn more about all of our teachers here.
Our highly experienced management team and specialist yoga teachers have guided and assisted thousands of students from around the world with various aspects of making the journey to India to fulfil their dreams of becoming teachers at the source
Our school was founded by world renowned yoga teacher Yogacharya Lalit from India and it is through his masters teachings in the Himalayas that we work to deliver yoga from the source to as wide a range of people as possible.  You can learn more about Yogacharya Lalit and his history and yoga philosophy here.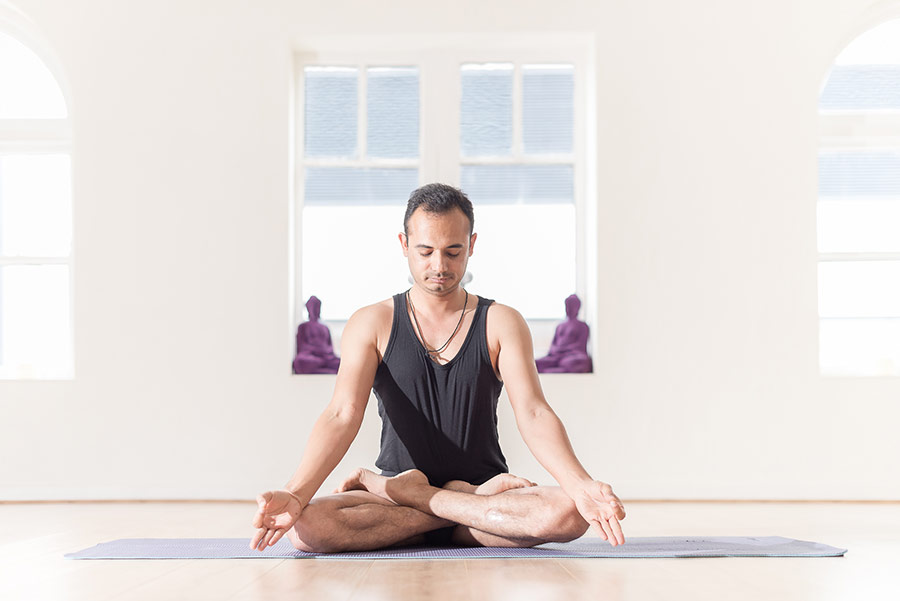 Our Locations
Himalaya Yoga Valley India is located at Mandrem Beach, Goa. Himalaya Yoga Valley Europe is located in Cork City and it is from our sister centre here in Ireland that Yogacharya Lalit teaches intensively to his European students in the summer months. Our dedicated teaching team in Ireland serve the community year round with a host of workshops, daily classes, trainings and retreats at our Cork centre. Lalit also holds retreats & Teacher Training courses in beautiful locations in Portugal during the summer months.
Our Community Work
We believe that the yoga of giving is the highest form of practice. We are honored to support organizations within our local communities in Ireland and India through yoga. The practice of Seva is encouraged within our organisation at all levels.
Simon Community Cork
We support Cork Simon Community and Pieta House through fundraising programs such as Yoga in the Park, and Meditation by Donation. We also provide volunteers and full time employees of Simon Community with complimentary weekly yoga classes to support them in their work with homeless members of our community. Since 2013 we have raised over €75,000 for these incredible community health and wellbeing organization through our fundraiser classes and we look forward to many more years supporting our local community!
International Animal Rescue
Himalaya Yoga Valley is honoured to support International Animal Rescue, Goa through regular yoga fundraisers and by donating directly to the organization through our Indian centre. We are proud to support this wonderful NGO dedicated to ending the suffering of animals in Goa.
Welfare for Animals Goa (WAG)
Himalaya Yoga Valley is honoured to support WAG, our local animal rescue organisation in Goa through donating directly to the organization through our Indian centre. We love the transition of unwanted yoga mats from yoga asana to soft and warm mats bedding for our furry WAG friends! We are proud to support this wonderful NGO dedicated to providing love, refuge and medical care to abandoned and injured animals.